Posts for: April, 2017
By Dr. Mark Scheiderich
April 29, 2017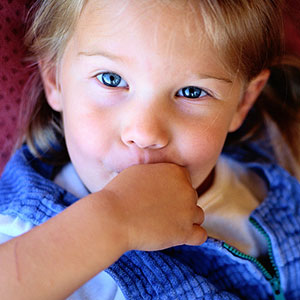 One of the biggest concerns we hear from parents is about their child's thumb sucking habit. Our advice: if they're under age 4, there's no need for concern — yet. If they're older, though, you should be concerned about the possible effect on their bite.
Thumb sucking is a universal habit among infants and toddlers and is related to their swallowing pattern during feeding. As they swallow, their tongue thrusts forward to create a seal with the lips around the breast or a bottle nipple. Many pediatricians believe thumb sucking replicates nursing and so has a comforting effect on infants.
Around age 4, though, this swallowing pattern begins to change to accommodate solid food. The tongue now begins to rest at the back of the top front teeth during swallowing (try swallowing now and you'll see). For most children, their thumb sucking habit also fades during this time and eventually stops.
But for whatever reason, some children don't stop. As the habit persists, the tongue continues to thrust forward rather than toward the back of the top front teeth. Over time this can place undue pressure on both upper and lower front teeth and contribute to the development of an open bite, a slight gap between the upper and lower teeth when the jaws are shut.
While late childhood thumb sucking isn't the only cause for an open bite (abnormal bone growth in one jaw is another), the habit is still a prominent factor. That's why it's important that you start encouraging your child to stop thumb sucking around age 3 and no later than 4. This is best accomplished with positive reinforcement like rewards or praise.
If they've continued the habit a few years after they should have stopped, we may also need to check to see if their swallowing mechanism has become stunted. If so, we may need to use certain exercises to retrain their tongue to take the proper position during swallowing.
While you shouldn't panic, it's important to take action to stop thumb sucking before it becomes a long-term problem. A positive, proactive approach will help avoid costly orthodontic problems later in their lives.
If you would like more information about thumb or finger sucking, please contact us or schedule an appointment for a consultation. You can also learn more about this topic by reading the Dear Doctor magazine article "How Thumb Sucking Affects the Bite."
By Dr. Mark Scheiderich
April 14, 2017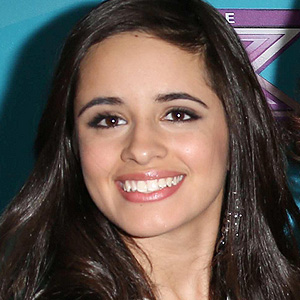 Everyone loves a concert where there's plenty of audience participation… until it starts to get out of hand. Recently, the platinum-selling band Fifth Harmony was playing to a packed house in Atlanta when things went awry for vocalist Camila Cabello. Fans were batting around a big plastic ball, and one unfortunate swing sent the ball hurtling toward the stage — and directly into Cabello's face. Pushing the microphone into her mouth, it left the "Worth It" singer with a chipped front tooth.
Ouch! Cabello finished the show nevertheless, and didn't seem too upset. "Atlanta… u wild… love u," she tweeted later that night. "Gotta get it fixed now tho lol." Fortunately, dentistry offers a number of ways to make that chipped tooth look as good as new.
A small chip at the edge of the tooth can sometimes be polished with dental instruments to remove the sharp edges. If it's a little bigger, a procedure called dental bonding may be recommended. Here, the missing part is filled in with a mixture of plastic resin and glass fillers, which are then cured (hardened) with a special light. The tooth-colored bonding material provides a tough, lifelike restoration that's hard to tell apart from your natural teeth. While bonding can be performed in just one office visit, the material can stain over time and may eventually need to be replaced.
Porcelain veneers are a more long-lasting solution. These wafer-thin coverings go over the entire front surface of the tooth, and can resolve a number of defects — including chips, discoloration, and even minor size or spacing irregularities. You can get a single veneer or have your whole smile redone, in shades ranging from a pearly luster to an ultra-bright white; that's why veneers are a favorite of Hollywood stars. Getting veneers is a procedure that takes several office visits, but the beautiful results can last for many years.
If a chip or crack extends into the inner part of a tooth, you'll probably need a crown (or cap) to restore the tooth's function and appearance. As long as the roots are healthy, the entire part of the tooth above the gum line can be replaced with a natural-looking restoration. You may also need a root canal to remove the damaged pulp material and prevent infection if the fracture went too far. While small chips or cracks aren't usually an emergency (unless accompanied by pain), damage to the tooth's pulp requires prompt attention.
If you have questions about smile restoration, please contact us and schedule an appointment. You can read more in the Dear Doctor magazine articles "Porcelain Veneers: Strength & Beauty As Never Before" and "Porcelain Crowns & Veneers."